Our Commitment
In the 21st century, an organization's understanding of its seemingly endless data plays a significant role in its achievement of success. As a client of Northwest EIS-OLAP, you can regard us as a trusted resource that seeks to broaden your awareness about your data and your business as a whole. We will continue to provide the greatest level of expertise and the highest quality business intelligence services to help you reach your goals.

About Us
Northwest EIS-OLAP is a privately held Enterprise Performance Management consulting firm that has been in operation since 1998. With a proven track record of helping some of the top organizations in the world improve their business we look to add you to our growing list of highly satisfied clients.

Our clients include industry giants in the energy, retail, manufacturing, insurance, financial services, entertainment, telecom, and health care industries. We have serviced Warner Bros, Paramount, Universal Studios, Citysearch, Lowes Group, T-Mobile, Cricket, Farmers Insurance, JPMorgan Chase, Boeing, Getty Images, Liberty Mutual, and Marriott Resorts. See our full client list.
We also partner with some of the leading companies in the world (Fortune 50) to deliver the business and technology tools organizations need to flourish. Our partners include IBM, Microsoft, Axiom EPM, Jedox, and NICE Systems. See our full partner list.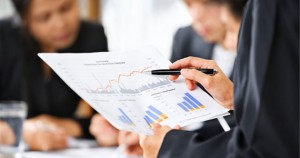 Our Mission
Helping you deliver the best solutions for your business challenge.

How We Do It
We leverage our thought-leadership with industry-specific knowledge and technical expertise. We are familiar with many of the software solutions on the market today, but we are not beholden to any of them. You therefore get unbiased advice and expertise to help you deploy the right solution for your business. With an array of analytical, consulting, design, and deployment tools and applications, we seek to empower organizations to better understand their business data, which leads to enhanced decision-making.